Chalkboard Artist based in Brisbane.
Specializing in bespoke hand-lettering, illustrations and murals.
Do your Chalkboards need a new lease of life? If you need your Chalkboards to change and you're not sure how!
We can help you...
Make a great first impression -
Clean, Bright and Readable Chalkboards will make you money! It's that simple.


Portfolio
It's easy to do great work when you believe in what you do. Want to see our skills in action? Here, you'll find real-world examples of the Chalkboard and Mural results you can expect when you work with us.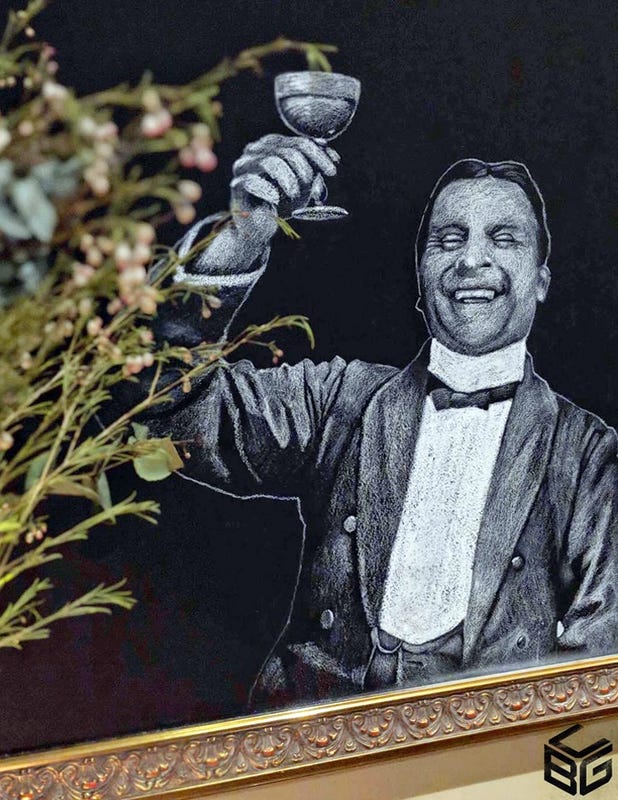 About us
Ever since graduating with an illustration degree in 1997, I have been a professional artist. Over the years I've applied my skills in the Video Game Industry, Television, Commercial illustration and Fine Art Galleries.

In 2017, I also started doing Chalkboard Art and Murals in and around the Brisbane area. I take pride in what I do. My goal is to make my clients happy and to make clear and eye-catching work for your venue and potential customers.

Quality over quantity is what I strive for and I will only do one job per day. This ensures that you have my complete focus whilst I work with you so that your Chalkboards shine and stand out from the competition.
Clients we've worked with